FIR is a partner of the AlterEconomic Forum: The World after Ukraine: The new (economic) ab/normality /20.-21.5./
Russian aggression in Ukraine will speed up the ongoing world metamorphosis. And at the end of this, the economic and political relations maps will markedly differ from the present, which we all are used to. With this altogether, (un)written rules, which drive all kinds of over-the-border flows, will change, too. What exactly will be the new normal? And how to prepare Czech enterprises and entire economy for that? That is going to be the topic being discussed by the domestic and also foreign experts during the fourth Forum full of inspiring visions and practical tips.
This year, FIR is the partner of the economic AlterEco Forum, whose topic sounds The World after Ukraine: The new (economic) ab/normality. The economic forum is held in Kostelec nad Orlicí from 20 to 21 May, 2022. In preparation for the Forum, 2 Alter Eco debates were already held. Their main topics were the economy of the EU (podcast/video) and international relations (podcast/video).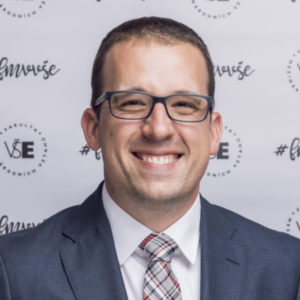 Global Production and Trade panel: Breakdown by prime numbers
One of the Friday panels, Global Production and Trade: Breakdown by prime numbers, is going to be hosted by Statutory Deputy Rector of VŠE and member of the Department of International Economic Relations doc. Pavel Hnát. Guests who are going to participate in the discussion are for example: Jan Procházka (CEO of Export guarantee and insurance company), prof. Stanislav Šaroch, doc. Martina Jiránková and dr. Jarolím Antal.
Economic forums have been representing an opportunity to debate economics, politics and safety related challenges for private sector representatives, state institutions and academic community since 2018. "Czech Davos", in which also important global statesmen repeatedly take part (namely Barack Obama's advisor), is held once a year in the Kinsky Family's New Castle in Kostelec nad Orlicí. The forum is also held on-line once a year. Selected discussions can be watched on the AlterEkoCZ YouTube channel.