FIR Annual Conference 2015 Industry for the 21st Century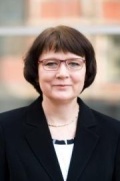 Hana Machková
Ms. Hana Machková is a Czech economist and President of the University of Economics, Prague (VŠE). Previously, she served as Vice President for International Affairs and Public Relations (2004-2014) and she was also Head of the Department of International Trade at the Faculty of International Relations, VŠE (2002-2014). In her research she focuses on international marketing and trade. She is author of various publications – teaching books, monographs, more than 90 journal articles and research papers. During her career she also gave lectures and taught on various universities, including Sorbonne, Université Jean Moulin Lyon 3 and Université Robert Schuman Strasbourg. She is also Director of the Czech-French Institute of Management, which she founded in 1990.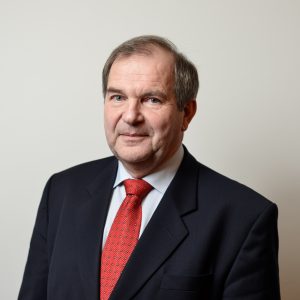 Pavel Kafka
Pavel Kafka has broad experience in diplomacy, international trade and business. After his graduation he worked as Teaching Assistant at VŠE and later he joined the Czech MFA, where he worked on various diplomatic missions in Japan, Greece and Germany. For more than 20 years he worked at Siemens Czech Republic, where he served as Country CEO (1994-2009) and helped the company to become the biggest company in electronics in Czech Republic. In 2005 he won a prize "Manager of the Year". He also holds doctor honoris causa title from the University of Economics, Prague. Currently he serves as President of the Czech Management Association. He graduated in international trade at the University of Economics, Prague in 1972.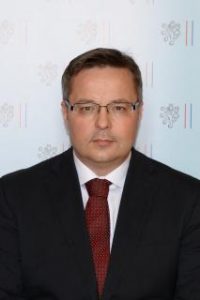 Martina Tlapa
Martin Tlapa has been Deputy Minister of Foreign Affairs since March 2014. In this position, he manages the Section for Bilateral non-European Cooperation, Economic Diplomacy and International Economic Institutions of the Ministry. Prior to joining MFA, he served as Deputy State Secretary for European Affairs at the Office of the Government of the Czech Republic (2012 – 2014) and acted as Deputy Minister at the Ministry of Industry and Trade (2004 – 2012). During his tenure at the Ministry of Trade and Industry, he headed the team for preparation of government-adopted documents Export Strategy of the Czech Republic 2006-2010 and International Competitiveness Strategy for the Czech Republic. Martin Tlapa studied at the University of Economics, Prague and later at the Sheffield Hallam University/Czech Technical University where he obtained his MBA, He delivers lectures at the University of Economics, Prague.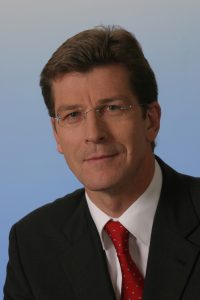 Rudolf Fisher
Rudolf Fischer is CFO at Siemens Czech Republic since 2009. He started working for Siemens after graduation in 1985 and worked on various position in controlling, development and audit. He joined Siemens Business Services in 1996 and later he became CFO and later he also served as CEO at Siemens A.E. Greece. Between 2012-2014 he was President of the German-Czech Chamber of Industry and Commerce in Prague.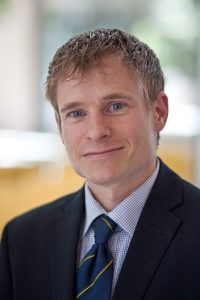 Günter Deuber
Mr. Deuber is responsible for macroeconomic, financial market and banking sector research, covering the CEE region, at Raiffeisen Bank International AG (RBI) in Vienna. He is actively supporting strategy projects and supports the senior management in discussions with regulators, rating agencies and International Financial Institutions. He is also guest lecturer at (JVI) or universities, like in the MBA Programme for Central and Eastern Europe at the European University Viadrina, Frankfurt (Oder), Germany. Mr. Deuber has briefed policymakers at the European Investment Bank (EIB), the European Parliament, former EU commissioner for enlargement or the German foreign-policy think tank (SWP) on CEE-related topics.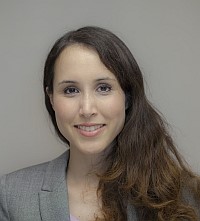 Caroline Galvan
Caroline Galvan is an Economist and Senior Manager with The Global Competitiveness and Benchmarking Network at the World Economic Forum. She researches and writes on national competitiveness issues in sub-Saharan Africa and Europe and manages The Africa Competitiveness Report and The Europe 2020 Competitiveness Report. She also works on the World Economic Forum's Global Risks Report. Prior to joining the Forum, she worked for an economic policy consultancy in the United Kingdom, where she analyzed economic and financial policies in Central and Eastern Europe and Central Asia. She also worked for the Directorate-General for Economic and Financial Affairs of the European Commission, where she assessed financial development in the 2004 accession Member States. She holds an undergraduate degree in Economics from the University of Groningen and an MSc in Economics and Finance from the University of Tilburg, both in the Netherlands.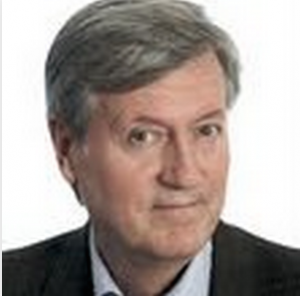 Seppo Laine
Mr Seppo Laine has made a 40 years' career in investment banking, international trade and consultancy, supporting primarily the SMEs in growing in the global markets. In the first half of his career was active in the private sector at the service of several national and international companies. In the mid 80'es, he was invited to join the Finnish MFA as trade commissioner at the Finnish embassy in Paris, where he was promoted in early 90'es the executive Vice-presidency of the Finnish Foreign Trade Association, later branded as "Finpro". He still works as an independent senior advisor.

Jan Lamser
Jan Lamser has been working in banking since early 90's. He started in BNP – Dresdner Bank, Prague, in 1995 he started working with ČSOB Bank. In ČSOB he worked on various positions and in 1997 he became a member of Management Board. During last 10 years, he worked in retail banking in its supporting services such as electronic banking, payments and services innovations. In 2015 he moved to Redeggs, a company focused on new models in banking payments. He studied statistics (Charlers University), management (Hauters Etudes Commerciales, Paris), economics (University of Economics, Prague) and creative peadgogy (Academy of Performing Arts).
Boguslawa Cimoszko Skowronski
She is founder of Nomad Fund SKA, a venture capital fund which focuses on investment in start-ups and SME's in Poland, particularly in sectors with a potential to grow globally. Boguslawa has an extensive experience in banking sector, advisory in M&A and corporate banking in Poland, Switzerland, Great Britain and the US. She studied in Lodz, Poland, later also at Massachussets Institute of Technology and she obtained her MBA at Harvard Business School.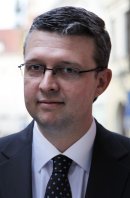 Karel Havlíček
Karel Havlíček is a Chair of the Association of Small and medium entrepreneurs and crafts of the Czech Republic and a member of various advisory bodies of the Czech government such as: Member of the R&D Council of the Czech Republic, Member of the Council for Economic Growth of the Czech Republic,Member of Business Council for Minister of Industry and trade, Member of Steering Board for Implementation of Export Strategy of the Czech Republic, and others. He is a co-owner of the SINDAT a company, which is active in industry and new technologies. K. Havlíček is also Dean of Faculty of Economics, University of Finance and Administration. He studied at the Czech Technical University and he obtained his Ph.D. and associate professor title at the University of Economics, Prague.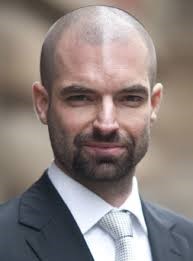 Roman Chlupatý (moderator)
Roman Chlupatý is a Czech-Canadian journalist, published author and media consultant. Working for Czech and international media, universities and firms, he focuses on international politics and economics and how these two worlds intertwine. His works were published in France, Germany, China and other countries. He studied in Toronto, Aarhus, Amsterdam and London.
1:00 PM Opening
Hana Machková, President, University of Economics, Prague
Pavel Kafka, President, Czech Management Association
Martin Tlapa, Deputy Minister of Foreign Affairs of the Czech Republic
1:30 PM –3:00 PM New Situation, New Demands: Will we succeed in the globalised world economy of tomorrow?
Caroline Galvan, Senior manager Global Competitiveness, WEF (presentation here)
Günter Deuber, Economist Raiffeisenbank (presentation here)
Seppo Laine, Senior advisor Finpro (presentation here)
Jan Lamser, Associate Partner, Redeggs (presentation here)
3:30 PM –5:00 PM Industry 4.0: Ace in (Central)Europeans' hand
Rudolf Fischer, CFO, Siemens Czech Republic (presentation here)
Boguslawa Skowronski, Founder Nomad Fund (presentation here)
Karel Havlíček, Chair of the Association of Small and medium entrepreneurs and crafts of the Czech Republic (presentation here)
5:00 PM – 6:30PM Reception (by invitation only)