Conference Sustainable tourism development in smaller UNESCO sites /25.11.2022/
25th November 2022
Prague University of Economics and Business
9:00 – 9:15
Registration
9:15 – 9:25
Welcome speech of the project manager and the team (VŠE – ZK)
Introduction of the main goals of the project (VŠE – ZK)
9:25 – 9:50
Outcomes from the workshops
From Region Banská Štiavnica to Supervolcano. Destination tired of being solely UNESCO site (Ivana Šimočková)
Workshop outcomes from Poland (Alina Zajadacz, Lukasz Szal, Weronika Terlecka)
9:50 – 10:15
Research on residents
Factors influencing the perceived effect of tourism on life quality (Zuzana Kvítková, Zdenka Petrů)
Factors affecting the lives of local residents and the sustainability of the destination Hercegkút (Csaba Szűcs)
10:15 – 10:45
Research on tourists
Utility of visiting UNESCO sites in the Czech Republic: Multicriteria assessment (Petr Šauer)
The methodology of creating the criteria catalogue (Poland)
10:45 – 11:00
Coffee break
11:00 – 11:30
Research on entrepreneurs
The opinions of entrepreneurs from Banská Štiavnica on the sustainable development of the destination (Kristína Pompurová)
Entrepreneurs and the business environment in UNESCO sites (Zuzana Kvítková, Zdenka Petrů)
11:30 – 11:40
Monitoring sustainable development in smaller UNESCO sites
11:40 – 12:20
Best practices and case studies
Good practices and challenges in managing selected tourist attractions – UNESCO sites in Poland (Alina Zajadacz, Łukasz Szał, Weronika Terlecka)
Managing Tourism in Kutná Hora – a case study (Zdenka Petrů, Zuzana Kvítková)
Best practices from Bardejov site (Andrej Malachovsky)
12:20 – 13:20
Challenges in managing sustainable tourism (part I)
UNESCO sites – challenges for tourism (Nikolina Popova)
Role of digitalization of museums in tourism sustainable development (Alma Zhilla)
Legal issues of Cultural Heritage in Albania. The case of National Theatre (Iva Pendavinji)
The natural path for the inhabitants of Pruszków – the key to sustainable development of our city (Maria Górska-Zabielska)
13:20 – 13:35
Coffee Break
13:35 – 15:20
Challenges in managing sustainable tourism (part II)
Great Spa Towns of Europe and sustainable tourism in management plan of this international organisation (Nora Dolanská)
The Untapped Tourism Potential of Somali Region, Ethiopia; Evidence from Kabridahar Town and Its Vicinity (Abdi Shukri Yasin)
Accessible tourism and its importance in contemporary tourism (Iveta Hamarneh)
Realize community well-being through Community-Based Tourism in Gonbad-e Qābus world heritage site (Hossein Mousazadeh, Amir Ghorbani, Farahnaz Akbarzadeh Almani)
Profile of cultural tourists visiting the Stolowe Mountains National Park (Poland) (Artur Żyto)
World Heritage Site of Butrint, Albania: Tourists´ Perceptions and Management (Edlira Menkshi, Ermira Jashiku, Ermiona Braholli)
Understanding the visitor's dissatisfaction in historical sites Case study: Eger Castle, Hungary (Setiawan Priatmoko, Lóránt Dénes Dávid)
---
CALL FOR ABSTRACTS
The conference is the final event of the Visegrad Fund project #: 22120090 focusing on sustainable development in UNESCO and cultural sites and its monitoring. As the project aims not only to deliver outputs but also to foster an environment supporting communication and collaboration, the event is an opportunity to create partnerships between practitioners, academicians, and destination managers. The international community of researchers and managers brings a new dimension to the discussions. The project outputs will be presented and other authors are invited to present their papers with relevant topics.
The relevant topics are suggested below, but any relevant topic is welcome:
Monitoring of sustainability
Tools fostering sustainable development in destinations
Role of digitalization in sustainable development
UNESCO sites and tourism
UNESCO sites and Covid-19 pandemics
UNESCO sites and overtourism
Cultural tourism and sustainability
Sustainability governance in (smaller) destinations
Accountability of destinations stakeholders for the sustainable development
Role of communication, participation, and engagement in sustainable development
The participants are encouraged to present extended abstracts, research concepts, and methodologies, as well as full papers.
---
The project addresses the issue of tourism in regard to sustainability and balancing the attractivity and commerce and keeping the genius loci of the unique site. The smaller UNESCO sites in all 4 countries revealed similar issues: the main problem in this respect is a lack of understanding of the issues of sustainability in a long-term period, lack of objective facts and evidence for argumentation (inhabitants, funding applications, cooperation,…), and difficulties to monitor the development (over-tourism, quality of visitors, space for inhabitants,…). This project can foster communication and discussion, to help with monitoring and give supportive data to the managers.
---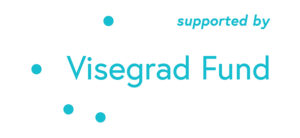 The project is co-financed by the Governments of Czechia, Hungary, Poland, and Slovakia through Visegrad Grants from International Visegrad Fund. The mission of the fund is to advance ideas for sustainable regional cooperation in Central Europe.
---
At the conference, presentations will be made in formal sessions (15-20 minutes presentation, 10 minutes discussion).
A Book of extended abstracts will be published.
The publication of the full paper is possible in a partner journal – World Economy and Policy.
---
Deadlines for submission of abstracts and registration:
participation with extended abstract and presentation till 31. 10. 2022
participation without presentation till 10. 11. 2022
---
Please, indicate if your participation will be virtual or in person. Attendance is free of charge.
For extended abstract, download the Template – extended abstract
Registration
Participation with extended abstract and presentation till 31. 10. 2022. Participation without presentation till 10. 11. 2022.
---
Scientific Committee:
Prof. Alina Zajadacz
Prof. Petr Šauer
As. Prof. Kristina Pompurová
As. Prof. Andrej Malachovský
Dr. Ivana Šimočková
Dr. Zuzana Kvítková
ing. Zdenka Petrů
ing. Weronika Terlecką
ing. Łukasz Szał