Run with FIR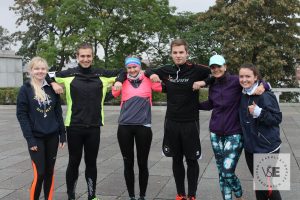 The winter semester is finally here and so is the Run with FIR.
Run with FIR is for foreign as well as Czech students, who love sports and meeting new people.
If you are able to talk while running, you can practise your English or Czech with other participants.
This semester we run every Tuesday from 17:00. The meeting point is at Vítkov under the statue of Jan Žižka.
Don´t miss this great opportunity and come to run with the Dean of our faculty doc. Ing. Josef Taušer, Ph.D.
For more details please follow the group on Facebook: Běhej s FMV/Run with FIR.