PF2023! How was the year 2022 at FIR?
Throughout the year 2022, our faculty was actively involved in the preparation and conduct of the Czech Presidency of the Council of the European Union – academic staff dealt with projects related to the Presidency and dozens of students were sent by the faculty to the Permanent Representation of the Czech Republic in Brussels, missions and embassies of the Czech Republic throughout the EU or to the Czech Centre in Brussels.
Since the beginning of the Russian aggression, the Faculty has been supporting its Ukrainian students and incoming students from Ukrainian universities affected by the war who would otherwise have been prevented from continuing their studies.
In 2022, we began implementing the LMS into individual courses, as part of a broader strategic goal of blended learning combining face-to-face and online learning methods. In doing so, we aim to strengthen competencies in teaching – developing critical thinking, working with data and using new technologies.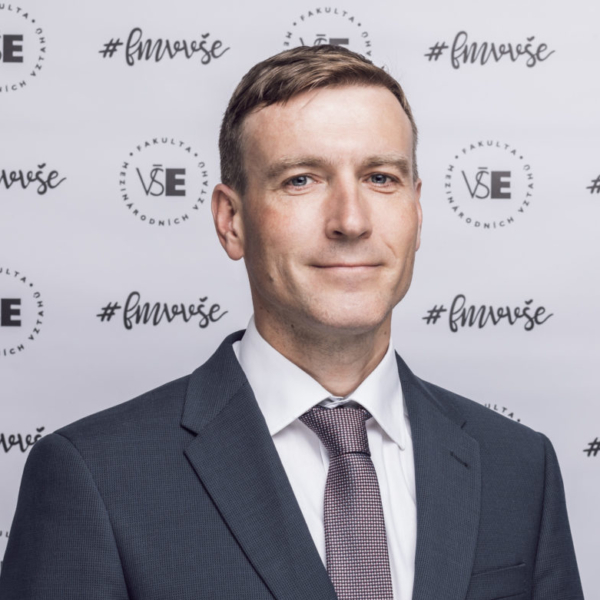 doc. Josef Taušer, děkan
The year 2022 was an extremely difficult period for the Faculty of International Relations, in which we all made every effort to help existing students from Ukraine and newly arrived refugees from this war-affected country. At the same time, we have tried to maintain the harmony and cohesion of our academic community during this difficult time and have continued to successfully implement our long-term strategy, which has resulted in a number of achievements in the field of teaching and research.
Among other things, we have managed to achieve unique results in grant and publication activity, promoted excellence and talent development of both teachers and students, continued our long-term personal development project, implemented a number of innovations in teaching and launched entirely new projects of deeper social significance.
All of this has strengthened the position of the Faculty as a nationally and internationally respected institution that contributes to the advancement of knowledge and scholarship and contributes to the positive development of society as a whole.
2 000
…almost two thousand applicants have applied for bachelor studies at FIR

The interest in studying at the FIR is constantly growing. As of 30 April 2022, applications for Bachelor's and postgraduate studies have been closed. We have received almost 2,000 applications just for Bachelor's studies. Overall, interest in studying at our faculty – measured by the number of applications for Bachelor's and Master's programmes – has been at a record hight in recent years.
137
…students completed internships in the Czech Republic and abroad
In 2022, a total of 137 students took part in work experience and internships accredited by the faculty, most of which were located abroad. In this semester, our students gained work experience in Lima, Bogotá, Ho Chi Minh City, Calgary and Chicago, as well as a number of European destinations.
317
…students studied abroad
Thanks to great support of mobility, faculty students get to travel all over the world to top universities. In 2022, they went to places like the U.S., Brazil, South Korea, Japan, Canada, Germany, France, or Spain.
1
… VŠE organized the first #innoweek
Innovation Week enriched "ordinary" teaching with new forms of learning. FIR put particular emphasis on deepening cooperation with practice in the form of lectures by external experts, excursions or even a competition in solving a case study.
1 300 000
…Czech crowns were paid by the faculty to its talented students as part of merit scholarships
Traditionally, the majority of the scholarship fund has been used to support internationalisation, i.e. financial support for student internships and exchange study stays, which form an integral part of studying at our faculty. The faculty also supports students who achieve exceptional academic results (this academic year a total of 35 students with excellent grades, and this year a total of CZK 1.3 million. CZK), as well as students involved in the work of individual departments (research assistants) and others for extraordinary achievements and awards (language or other certificates, representation of the faculty, etc.) or activities in student associations. In addition, this year the Dean has decided to increase scholarship support for both internationalisation and excellent students.
221
…courses taught by FIR in foreign languages
FIR offered a total of 221 semester courses taught in languages other than Czech, as well as 51 intensive courses taught by visiting professors, to both VŠE students and incoming exchange students. This puts us among the leaders in the internationalisation of the entire VŠE.
3
…in three categories a FIR student won the competition for excellent student work
Our students are regularly awarded for their bachelor and master theses – whether within VŠE or elsewhere. The unprecedented success was received, for example, by Ing. Lucie Csajková, who was awarded three times during her studies at our faculty for her seminar, bachelor and master theses under the supervision of Dr. Miloslav Machoň. Graduate Mgr. Ing. Petr Tomčiak was awarded, among others, for his master thesis under the guidance of Dr. Daniel Houska not only at VŠE, but also by receiving the Josef Hlávka Prize.
3
…new projects of the Grant Agency of the Czech Republic
The faculty was extraordinary successful and received three new projects from the Grant Agency of the Czech Republic! As part of the Czech Presidency of the Council of the European Union, our academic staff worked on the project "Regional Dimension of Presidency Communication (CZ PRES 2022) and Cooperation with Schools" of the Technology Agency of the Czech Republic for the Office of the Government. FIR also received a new project supported by the Visegrad grant.
6
…publications with impact factor in the first and second quartile of Web of Science
Professional publications by our academics have reached the first two quartiles in the Web of Science journal database this year. In addition to this great academic success, our employees have won awards in the Rector's Award competition and represented the faculty in the Czech VŠEVĚD competition. FIR and its departments also organised several conferences this year. One of them was the FIR Annual Conference 2022: Repowering Europe.
2 000
…hours of training were completed by both academic and non-academic staff of FIR
As part of the Faculty Development Programme for academic and non-academic staff, we delivered over 2,000 hours of training aimed at improving participants' professional competences, communication skills, data handling or management skills. Thus, the entire program helps to promote the skills development and achieve the career goals of the staff within the faculty department.
8
…new members were elected to the Board of Alumni
The Board of Alumni leads the Faculty Alumni Club, which connects alumni in mutually beneficial partnerships, thereby creating meaningful connections that lead to personal growth as well as strengthening the Faculty of International Relations community.
80
…mentors and mentees participate in this year's Alumni Mentoring
The program connects ambitious students with experienced FIR alumni. This offers mentees the opportunity to develop themselves, gain new experience, establish a relationship with a professional in their chosen field and prepare for the transition into practice.
252
…followers has our new English faculty's Instagram
Thank you for sharing student and faculty successes, graduations, and student events with us! And we look forward to more academic experiences in 2023!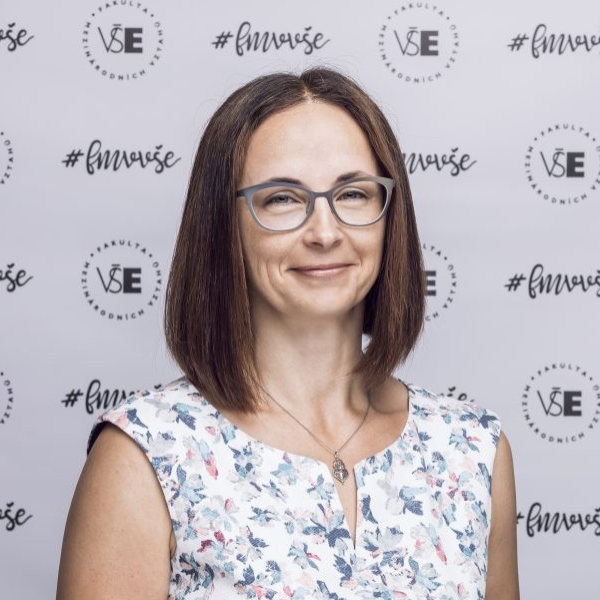 Research
"The academic staff of FIR had a great success in the 2022 GAČR grant competition, with three projects accepted for support. A project on the Czech Presidency of the EU Council was prepared for the Office of the Government of the Czech Republic and a project funded by the International Visegrad Fund was launched this year.
We managed to publish several articles in top international journals, and our publications were also awarded in the Rector's Award competition. Scientific outputs are popularised either in the form of the Czech VŠEVĚD competition or by numerous media appearances. We can only wish to build on these successes next year," says Radka Druláková, Vice-Dean for Science and Doctoral Studies.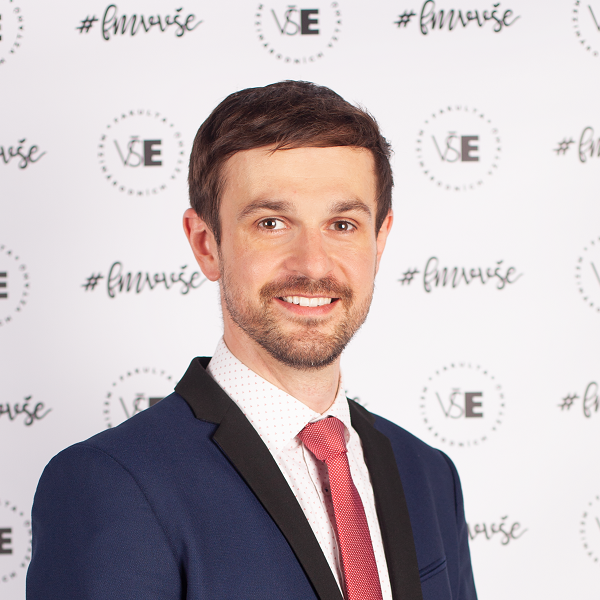 Pedagogy
"Our faculty was "shaken" by this year's Czech Presidency of the Council of the EU – right at the beginning of the year our academic staff dealt with the regional dimension of the Presidency and cooperation with universities, among others, and throughout the year dozens of students were actively involved in internships and practices related to the Presidency.
This year, teaching has started to change significantly thanks to the introduction of the blended learning concept (combining traditional and online learning methods) and the innovation week in the middle of the semester (allowing for interesting workshops, seminars or excursions outside the traditional timetable).
The faculty actively supports gifted students and foreign job mobility – both of which have seen an increase in scholarship support this year – as well as the career development of its staff – over 2,000 hours of training courses indicate the emphasis the faculty places on the qualification development of its staff," says Daniel Houska, Vice-Dean for Pedagogy.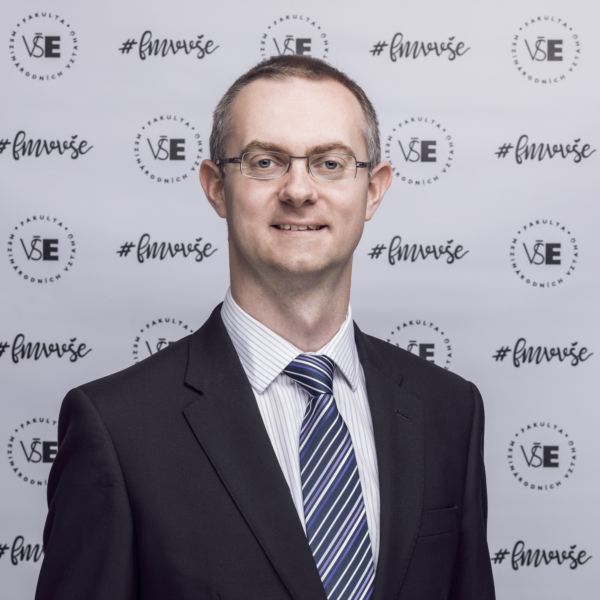 International Relations
"The FIR management thanks all its employees for their work in ensuring internationalization during this calendar year. Your efforts have provided many opportunities for students to gain international experience. In 2022, FIR offered a total of 221 traditional semester courses taught in a language other than Czech, as well as 51 intensive visiting professor courses, to VŠE students and incoming exchange students. This puts us among the leaders in the internationalization of the entire VŠE. FIR's intention is to provide students with the best possible educational opportunities, and you are a key part of this effort. A big thank you is therefore due to you. Students are aware of their qualities in the field of internationalization and go on semester exchange programs in the highest number in the interfaculty comparison. In 2022, a total of 317 FIR students gained experience in this way.
We believe that in the following year we will be able to maintain the current activities and increase the number of teaching stays of academic staff to partner institutions abroad," says Radek Čajka, Vice-Dean for International Relations and PR.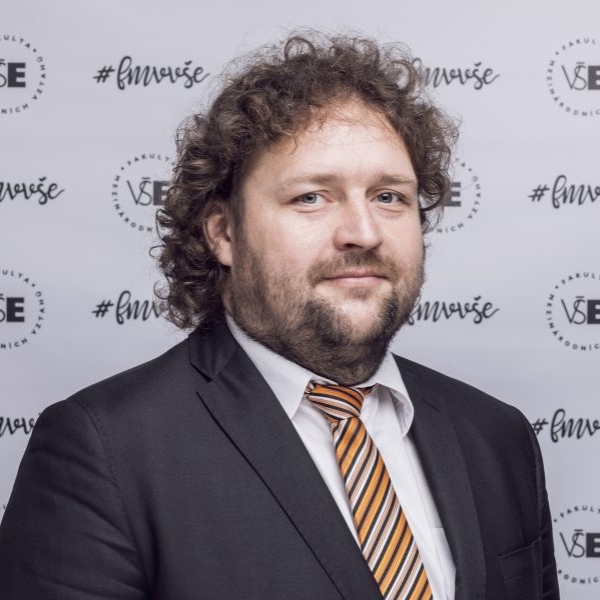 Development
"FMV has become the organiser of a total of five language Olympiads for primary and secondary schools. It is well known from the past that Olympiads are often attended by multi-talented competitors who do not focus narrowly on a single area. As a faculty, we are interested in working with such young people and helping them to develop their talents, whatever their future direction," says Petr Štěpánek, Vice Dean for Finance and Development.