Offer of international experience– Business project in cooperation with Fontys university (22F414)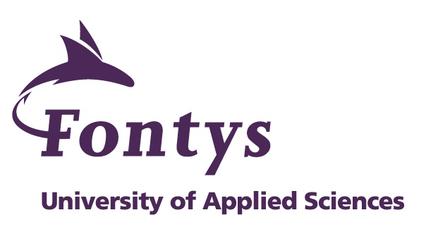 Faculty of International Relations in cooperation with partner Fontys University of Applied Sciences from Netherlands has prepared for its students a special course which consists in drafting a business project within an international team.
Those interested in gaining unique experience and also obtaining 6 ECTS already have a chance to apply for this "mobility window" course.
The project is based on making 5-member groups from students of FIR, Fontys and further universities in Wales, Belgium, France, Denmark, and Portugal. Under the leadership of an assigned mentor, groups are supposed to elaborate a business project. Its topic (the preliminary one is Obesity and healthy life-style) will be specified between February 25 and 27, 2019 in Eindhoven; final presentations as well as assessment of projects will be held during the summer examination period in VSE premises. In the meantime, team members will stay in contact via emails without any further need of travelling. As regards travelling to Eindhoven and arranging accommodation there, FIR will financially support its students.
The course is categorized as hV and is aimed at students of Master's degree programs in International trade, European integration, Tourism, and Business and Law.
Should you get interested in the offered course, please, contact Ing. Přemysla Průšu, Ph.D. on the following email address: prusa@vse.cz.
Registration for this course will be conducted in the beginning of the semester manually, thus, there is no need in automatic registration.