Compete for merchandising of our faculty in the new photo contest!
With the new semester, you can look forward to the new semester photo contest. Would you like to buy new faculty products? During the semester you can compete for them!
We have prepared 4 challenges for you until the exam period, in which you can always win one of the faculty merchandising products.
 #FMVsports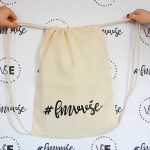 Are you #sportlover? Do you like being active? Compete for quality cotton backpack and pack into it everything what you need for your activities. Capture, how FIR sports and win! If you are interested in this topic, you can join with the hashtag #FMVsports from 15.10. to 4.11.
#FMVwalks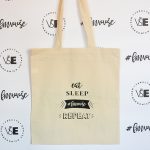 Are you #walklover? Do you like going on trips? Then you definitely need a cotton bag, in which you can pack everything necessary. Share with us your favourite spots for walks and win! The winner of the cotton bag will be chosen from photos with the hashtag #FMVwalks during the period from 5.11. to 25.11.
#FMVcoffeebreak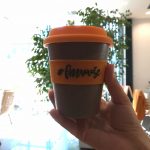 Are you #coffeelover? You can't survive without a good cup of coffee? Then this part of semester photo contest is for you – compete for a bamboo travel cup with a silicone lid. Share with us your #coffeebreak! You can post photographs with hashtag #FMVcoffeebreak from 26.11. to 16.12.
#FMVwinter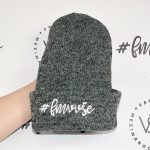 Are you #winterlover? Are you looking forward to Christmas? Are you having a good Advent time? Share with others, how you are spending the winter time and compete for a winter hat, in which you will be stronger than winter. You can post competition photos with #FMVwinter in the period of 17.12. – 6.1. 
Conditions of the contest:
To be a student of bachelor, master or doctoral studies of FIR VSE in Prague.
To take pictures which correspond to the topic of the contest
To share it during the given period of time accordingly to the below mentioned points
To be a follower of the faculty Instagram (@fmv_vse) or to be fan of the Facebook page Faculty of International Relations
Every participant can share maximum of 3 posts (in the case of sharing more pictures, the first three posts will be counted)
How to share the photo:
Use the Facebook page and send the post with the brief description to messages of Faculty of International Relations
OR
Share it on your Instagram profile, add a short (funny, interesting, original,…) description and add the hashtag #firvse and hashtag according to the contest
In the case that your Instagram profile is private, share your photo with the description to Facebook messages. If you add the hashtag to the post, that contains more than one photo, only the first three will be counted to the contest
Selection of the winner:
2 winning photos from the each challenge will be chosen by the management of our faculty and student PR team. The photographs will be published at our Facebook page and Instagram.
More information here.