The Centre of European Studies at FIR became a guarantor of National EU convent
At the end of April, the National EU convent organized the debate about ´Opportunities for reinforcement of relations between European Union and USA after the beginning of the Biden administration´. 
The Centre of European studies became a guarantor of the event. The invitation was accepted by deputies of the state administration, academicians, businessmen, social partners and many more. The base material and recommendations were prepared by Mgr. Jarolím Antal, Ph.D. and Ing. Josef Bič, Ph.D. from the Department of International Economic Relations at FIR. 
The main fields of discussion were: 
Can the transatlantic partnership have the global ambition in the fields, in which EU and USA has differed lately?

 
Can we expect the positive development of dispute solutions and total elimination of EU-USA trade tariffs?

 
How can transatlantic relations of EU and USA be influenced by its own politics and the independent position of the Great Britain?

 
What are the interests of the Czech Republic from the EU and USA point of view? Is there a potential for the Czech Republic in terms of the trade development, safety cooperation, digital and other areas?

 
As a result of the discussion, the National EU convent revealed main suggestions for strengthening the EU-USA relations.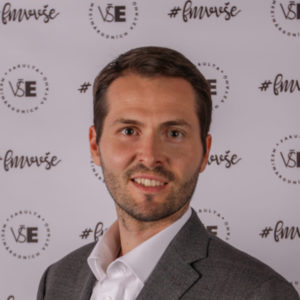 Jarolím Antal
"The transatlantic partnership is a strategic bond with a long tradition and complexity. During the relationship development, it is inevitable to actively search for the collective breakthrough in a field, where we can move forward. If cooperating, EU and USA can not only support the democracy, safety and the world stability, but also push through their economic and political order."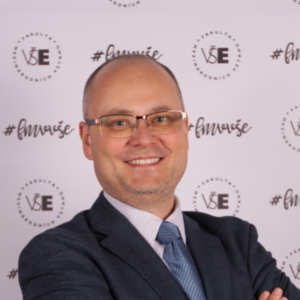 Josef Bič
"There is a huge potential in deepening the cooperation in terms of regulation and search for the common rules for new technologies. It could eliminate barriers of the market release and facilitate the development of new technologies on both sides of the Atlantic Ocean. Countries could also help each other in solving the cybernetic and hybrid threats." 
What is the National EU convent? 
The main discussion of the National convent takes place during the so called ´round table discussion´ events, in which the independent subjects and publicly selected host have a say in. Those, who get the invitation can participate in the debate: Deputies of politic parties and members of the Czech Parliament, members of the European Parliament, senators, members of the state administration, businessmen, non-governmental organisations involved in the discussed issue, social partners, academicians or Czech deputies of European institutions. The result of the discussion is the summarization with suggestions for the Czech Government.