Student of FIR won the Junior Bikini Fitness World Championship!
Magdaléna Fejfarová, a student of master's degree in International Trade at Faculty of International Relations, is a contestant in Bikini fitness category and a member of a Czech representation under Bodybuilding and Fitness Union of Czech Republic and International Federation IFBB. She has been practicing for 7 years so far. Although started participating in contests only since autumn 2017, she has already gotten 13 competitions behind.  The absolute victory at Czech Junior Championship in Mladá Boleslava is among her great achievements as well as two silver and two bronze medals, two 4th and two 5th places.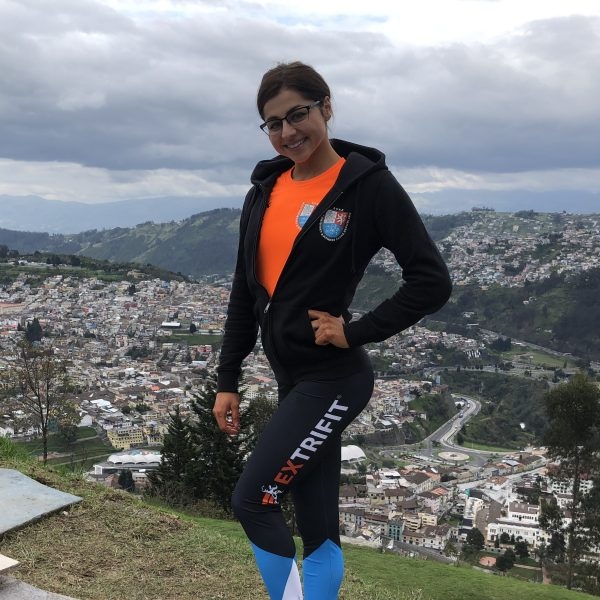 Magdaléna Fejfarová
"Something I couldn't ever even think about happened to me last week. On one of the best Slovenian coach's initiative I took part in nomination to World Championships, which I successfully passed. As a member of Czech representation, I left for a faraway Ecuador to present the results of my every-day work at Junior World Championships 2018. I came back home with a title of Junior World Champion and my dream of the Czech hymn playing in my honor came true."
What bikini fitness actually is?
Bikini fitness is a female sports discipline that do not require a high degree of development and muscle definition. The focus is made on body proportionality and symmetry. Its shape should resemble a sand-glass: straight bearing, slender waist, turned breech, long legs. However, not only physics is evaluated. General lines of body are taken into consideration as well as appearance, presentation, skin, make up and bikini. Bikini Fitness is mainly aimed at healthy women and shows natural and proportioned bodies.
Bikini Fitness competition is more of a life style than just sports. It impacts all spheres of life as a sportswoman has to keep it in mind and mentally work on it 24 hours a day. Preparations do not imply all-day workouts in a gym. On the contrary, 75 percent of success is related to a healthy and balanced diet with strictly determined ratio of proteins, fats and carbohydrates that can be changed during preparations for a competition; good-quality relaxation and regeneration; and last but not the least personal morale and mental health.
In January Magdaléna is leaving for an exchange program at Queen's University in Canada. There she will keep preparing for the spring season.