From FIR desks to a start-up: Graduates David Petrbok and Michail Gladyšev launched a successful application Leepa
"Leepa start-up was founded in 2019, when Michail and I worked full-time in a business corporation. During that time, I was also finishing my master's degree at FIR, so it was a very strenuous period of our lives. We worked during evenings and weekends, sacrificed a large proportion of our free time but we made it," introduces tough market entry David Petrbok, one of the Leepa start-up founders and a graduate of the International Business study program at FIR.
Leepa is a frisky marketplace which connects people and gives life to unutilized items. It is a web application through which people can swap clothes, services, skills, home decor items and books without using a single penny. If you like a one's item or service (and they like something of yours), the app connects you two together in a chat where you can arrange a meeting.
Patience really paid off and in October 2020, the first prototype of the Leepa app was launched for the public. David Feldstein, a graduate of FIS (Faculty of Informatics and Statistics at VSE), joined the team of the then two FIR students as he was the one who programmed the app.
"To date, Leepa has been used by 2000 people and the number of them rises every day. Moreover, we came across very interesting market which we totally fell in love with and we build a brand new e-commerce platform in the field of second-hand fashion," adds David.
It is the fashion industry which is one of the biggest Earth polluters. On the other hand, it is the second-hand fashion market which grows and meets with success among young people. What is different about it is that it has no built infrastructure so it is not so easy to shop around, as it is by classic fashion retailers. "Our ambition is to create a competitive platform for young people, change perceptions of second-hand market among the general public and manifest that buying second hand is sexy," describes the Leepa CEO.
Involvement in a Perry Talents' accelerator, into over 140 Czech and Slovak start-ups tried to fight their way, really helps the young firm. Only 16 out of them were successful in two rounds of application process and Leepa was not missing.
"It was a success for us and it gave us positive energy that people who were active and very successful in the start-up field really believed us," concludes David. Perry Talents was established by founders of the Slovak Simplicity start-up which, after massive investments, currently enters American market and has an estimated valuation of half a billion Czech Crowns.
And what can Leepa bring to you?
Leepa's basic element is creating connections – both in digital (through the app) and real life when 2 users meet in person and swap things or enrich each other with knowledge during tutoring. Thanks to Leepa, every student can connect with other students and pass on their experience, teach others new skills or help them in other way in return for what they actually need. It is also possible to find new friends who they do not normally encounter during seminars. And at the same time, students can swap textbooks so they do not need to buy them and can save money for their free time.
Who are the Leepa start-up founders?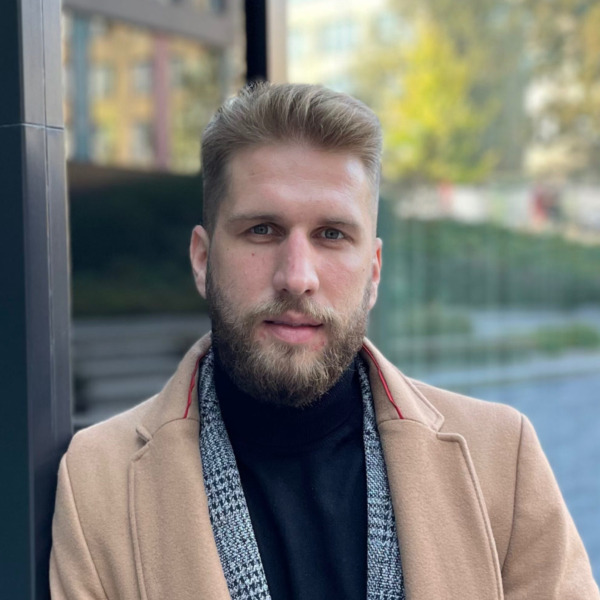 "During our studies, my friend and I managed to start our first start-up which provided a new type of eco-friendly guerilla marketing. When I later wanted to sell our services to one of the corporations during the Chance job fair, I had a talk with a female representative in front of a stand. The woman was a directress of one of the divisions and it was a match at the first sight. After 4 years of working there and being promoted from a junior position to leader of several client teams, I ended it up. Thankfully, I met Miky there, we became good friends and then we launched our own start-up called Leepa which is now our main point of interest. What is interesting is that we started our FIR studies at the same time but we never met in school."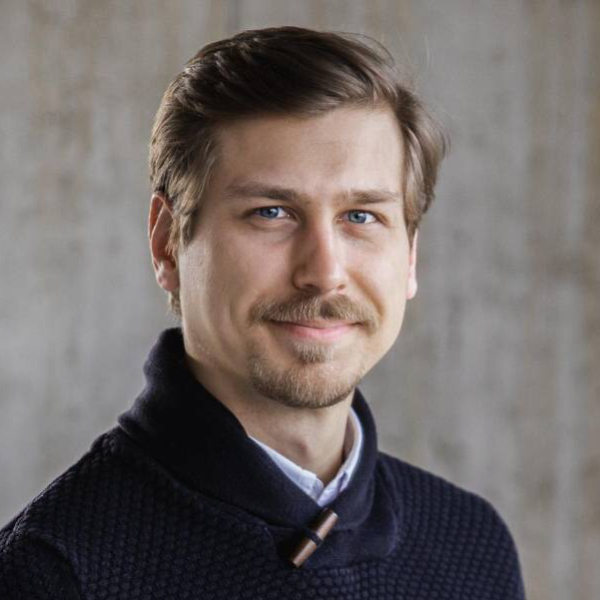 "At the beginning of my FIR studies, I was already helping in our family business – mainly with marketing and trade, the international one included. And also thanks to that, I got a chance to represent the university during the CzechTrade internship in Chicago, which was a priceless experience! After returning to Czechia, I sought for new challenges and possibilities how to become a better version of myself. I shifted to social media and Public Relations in public sector. I wanted to improve my marketing skills so I found myself a job in an international marketing agency where I also met David for the first time. After a short moment, we found out that we were on the same wavelength being able to co-operate smoothly and became mates – both in our career and personal lives. Nevertheless, working in a large corporation was too little for us so that we looked for a new project which would have made sense to us and would have positively influenced the society around us. And in that moment, David came up with an idea of Leepa. I really liked it from the very beginning so we started to work on it."