FIR Alumni Club Presidency Elected for the Next Two Years! Take a Look at 3 New Board of Alumni Members.
From 10 to 20 June 2020, the second elections to the Board of Alumni, the presidency of the Faculty Alumni Club, took place.
And we now bring you results!
Based on the vote, which was open to all FIR alumni, the following members of the Board of Alumni with the largest number of votes for the given Master's program were selected. The Board of Alumni then appoints the president of the FIR Alumni Club among its members.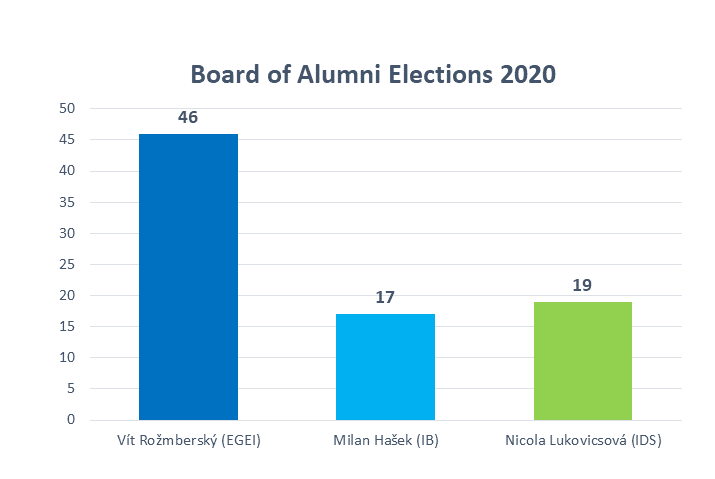 Members of the Board of Alumni (2020 – 2022) are:
Economics of Globalization and European Integration – Vít Rožmberský
International Business – Milan Hašek
International and Diplomatic Studies – Nicola Lukovicsová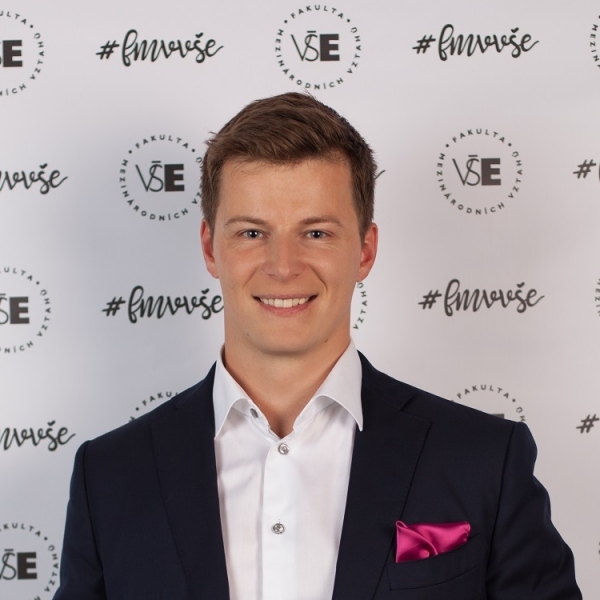 Vít Rožmberský
CEO, Tachovské SPV

Economics of Globalization and European Integration, Alumni 2015

Program:

POINT 1: Connecting graduates, current students and FIR.

Quality contacts are priceless. Connecting with the right people can predetermine your success, or at least direct you to the desired goal. In my opinion, the priority of the FIR Alumni Club should be:
to enable its members to expand their own contact base within and outside of FIR → regular networking and joint events
to facilitate the exchange of information and experience between all club members and FIR → creation of own website of the Alumni Club FIR VŠE (see point 4) → secondary communication via social networks (Facebook / LinkedIn …)
POINT 2: Active contact with the labour market

Awareness of the current trends in the development of the labour market is a prerequisite for successful career development or self-employment.

The Alumni Club FIR should:
help its members maintain an overview of developments in the labour market and thus contribute to better decision-making on work issues → sharing news and trends from the Czech and foreign work environment → discussion / mentoring between the FIR graduates and current students
offer the possibility of direct connection with companies or their representatives' → workshops with professionals (according to industry/topics) -> informal "presentation" of companies →  offer of specific job positions on the Alumni Club FIR website (see point 4)
POINT 3: Monitoring current topics and trends in society

An integral part of functioning in a cosmopolitan society is the orientation in current issues and the ability to form one's own opinion on various social issues. However, it is not always possible to discuss these issues with foresight and in context (complexity of the issue/absence of critical thinking/unwillingness to accept a different opinion, etc.). In this context, the Alumni Club FIR should:
Create opportunities to debate on current social issues → discussions with experts on a certain issue
POINT 4: Presentation of the activities of the Alumni Club FIR within the graduate portal

Ensuring a functioning platform that will facilitate the implementation of points 1-3 and thus become the first contact point for members of the Alumni Club FIR VŠE. It also provides:
Current information on the club's activities (eg event planning)
Presentation of the FIR Alumni Club to the public as an elite association of graduates of the University of Economics in Prague
Contact point for companies and their specific job offers
POINT 5: points 1-4 in a fun form 🙂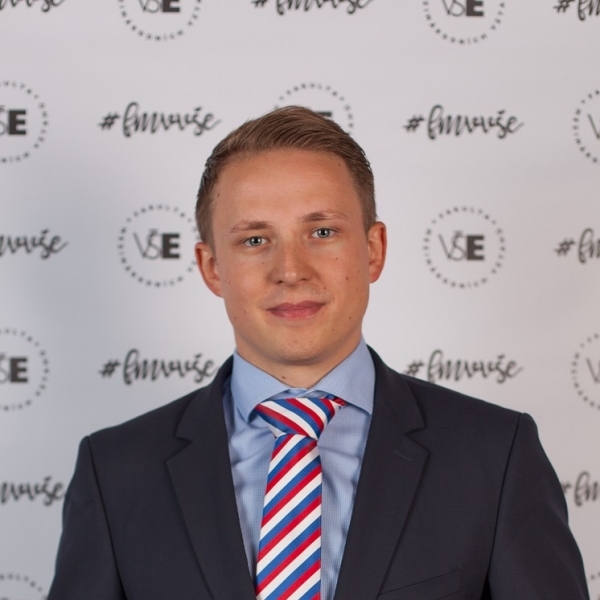 Milan Hašek
Relationship Manager, Raiffeisenbank

International Business – Central European Business Realities, Alumni 2017

Program:

As a current member of the Alumni Board, I would like to continue in the activities regarding:
Raising awareness and promotion of the FIR Alumni Club
Organizing events that provide graduates with value-added
Detailed setting of concept, short-term and long-term goals and communication processes of the FIR Alumni Club
Setting up working cooperation with VŠE and other engaging student and alumni associations – Active search for commercial and non-commercial partners for fictional projects.
The aim of the FIR Alumni Club should continue to provide:
An added value to graduates (interaction, information, inspiration) in the form of events focusing on networking, career and personal growth and current topics moving through the Czech and international business environment
Events that would host experts in the field and engage even the most successful graduates of FIR
Variable forms of events
Informal networking, expert lectures with discussion, career mentoring, sports, cultural, entertainment, charity
Focus on graduates of all ages categories with diverse work experience (from specialists, salespeople, managers to entrepreneurs and freelancers)
Virtual networking using social networks such as LinkedIn
Strengthening the VŠE and FIR brand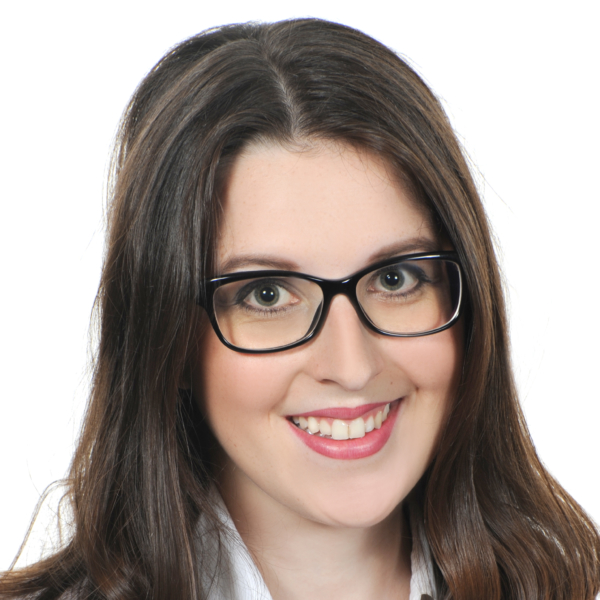 Nicola Lukovicsová
Brand & Communication Manager

International and Diplomatic Studies, Alumni 2015

Program:
The Mentoring Alumni program for master's degree students
Regular Alumni Meet-Ups
Connecting experience with studies
Regular lectures by significant personalities from the Czech business and political field at the University of Economics
Connecting student-teacher-alumni relationships and their knowledge sharing, removing barriers through discussions about the current issues
Diversity of options after studies, special HR tips before entering the labour market
Previous Next
FIR Alumni Club is a club for all FIR alumni! It is here to connect graduates not only with each other but also with the faculty and its current students.
And how does the club work? It is chaired by the Board of Alumni headed by a President, all are FIR alumni. Each FIR Master's program should be represented on the Board of Alumni by one member. The members then appoint a president, who becomes one of them.
The project is supported by: